TAKE ME TO: Events & Workshops | Featured Article
Our Upcoming Trips at a Glance | Post a comment!
WHAT'S NEW? A Fabulous New Podcast
Joel Boggess and Dr Pei are good people. And nothing makes me happier than sharing the wonderful things that fabulous people are doing.:)
A while back I shared with you about Joel's book Finding Your Voice which was a really heart-felt book. But now this very special duo have created a well needed podcast called Relaunch. Here the scivvy on what you can expect:
"Am I going in the right direction? What now? What's next…" We all want to be more, earn more, and contribute more. But sometimes the day-to-day stands in our way, and before we realize it, we find ourselves stuck between unrealized ambitions and shrinking options. Life coaches Joel Boggess and Dr. Pei bring short, exciting, on-demand daily shows, with today's hottest, and most in-demand experts, thought leaders, and ReLaunch! artists. Fresh ideas, inspiring stories, and practical steps – delivered in a fun, conversational, easy-going way; Monday through Friday.
If you want to listen in you can find this show on iTunes or on the Relaunch website! Don't miss it and don't forget to leave a review – it means a lot to them.
Blessings and love, Sheri Rosenthal
Connect with me: Email | Facebook | LinkedIn | Twitter
---
EVENTS, JOURNEYS + WEBINARS!
Sacred Energies of Maya Lands, Awakening Our Freedom To Be In Perpetual Bliss
Yucatan, Mexico – LAST CALL!
June 1-7th, 2014

Are you ready for an exhilarating journey that will holistically balance, revitalize, and inspire you to step into your bliss? Interested in tapping into the Sacred Energies of Maya Lands through invigorating activities that will nourish your Mind, Body, + Spirit on a deep soul level?
If so, then join Erika Licón, Mesoamerican Scholar and Intuitive + Emotional Intelligence Coach, and Miguel Buenaflor, Balanced Movement Instructor on this beautiful journey of the mind, body + spirit.
We explore and replenish ourselves through: powerful ceremonies at some of the most stunning Maya sites + dazzling waterfalls; cultural immersion with the modern Tzotzil Maya, where we learn about their shamanic healing and spiritual weaving practices; Harmonizing Mindfulness and Balanced Movement Meditations; anthropological + historical analysis of the "Maya" peoples; and time for integration, journaling, and relaxation in a lush vibrant jungle landscape.
Explore the majestic Maya sites of Tonina, Palenque, Yaxchilán, and Bonampak, as well as encounter the cradle of Mesoamerican civilization at Parque La Venta. Discover the exciting spiritual practices of the modern Maya peoples at charming San Cristóbal de las Casas, San Juan Chumula, and Zinacantán. Embark on an Indiana Jones adventure through the Usumacinta River and its mystical rainforest on our way to a revered Maya site.
Trip tuition: $1950 USD per person double occupancy.
---
Lead With Your Heart: Creating a Life of Love, Compassion, and Purpose
by Regina Cates

In Lead with Your Heart, author Regina Cates asks us to question our notion of what success and happiness really mean. Through the sharing of her own personal stories as well as providing helpful meditations, questions, and exercises, Regina offers a combination of wise advice, compelling anecdotes, and practical strategies for living a life that is authentic, fulfilling, and healing.
Regina is well qualified to help others down this path. While sitting alone on her forty-third birthday, Regina hit an emotional bottom with the realization that prior to that moment, she had been caught up in the rat race of trying to live up to other people's expectations, and as a result, she had given away one of her most important gifts: the power of choice.
Regina realized that while we can't control other people or situations, we do have a choice in how we respond to them. Regina shows us that if we choose to act from a place of love instead of a place of fear, we make our lives and the lives of those around us better in the process.
Throughout the book, Regina shares her amazing (and often heart-wrenching) stories of how she moved away from a volatile, victimized frame of mind to a place of making conscious actions and decisions from a centered, heart-driven state. By following along with Regina's personal stories and practicing the exercises she's developed, we can all learn how to choose positive, heart-centered solutions for the difficulties in our life.
---
WEBINAR:
The 3 biggest mistakes most heart-centered
business owners make with their website!
Quick Question: Is your website working for you?
By that I mean is it more than just a floating business card in uber-space? 🙂
Did you know that an effective website – one that works for your business and not against it – boils down to 3 simple things?
Unfortunately, these are the 3 things many heart-centered entrepreneurs (including many of the fabulous people in my community) totally neglect!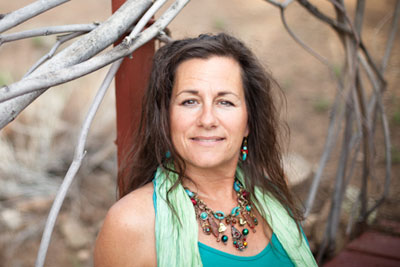 You know I love helping you create your audacious life and business, powerfully and authentically – that's why I've enlisted the help of my friend, colleague and heart-centered professional copywriter, Dawn DelVecchio specifically for you. (She's my cool Sedona gal!)
Dawn has agreed to do an exclusive training and interview – with me, to help YOU – and ensure your website actually works for your business.
This is a 1-time event we've put together solely for you – and at no cost!
Register here: www.dawndelvecchio.com
This is your opportunity to get Dawn's eyeballs on your website. When you register for this complimentary, exclusive training now, you'll have the option to request a review of your website from Dawn.
---
OUR UPCOMING JOURNEYS
~MARVELOUS MAY EXCURSIONS~
A Women's Journey to Avalon
Sacred Britain
Trip Leaders Cameron Broughton
May 29-June 6th, 2014
~JOYOUS JUNE JAUNTS~
Sacred Energies of Maya Lands, Awakening Our Freedom To Be In Perpetual Bliss
Yucatan, Mexico
Trip Leaders: Erika Licón + Miguel Buenaflor
June 1-7th, 2014
Blessings of the Wild Dolphins
Bimini, Caribbean
Trip Leader: Brandt Morgan
June 15-20th, 2014
The Heart + Wonders of Wales
Wales, UK
Trip Leaders: Cameron + Glenn Broughton
June 18-29, 2014
~GENTLE JULY JOURNEYS~
Crop Circles and Sacred Sites
Sacred Britain
Trip Leaders: Cameron + Glenn Broughton
July 20-29th, 2014
~~~~
Want to see our whole line-up for the upcoming year? Visit our Trips at a Glance page.
---