TAKE ME TO: Events & Workshops | Guest Article
Our Upcoming Trips at a Glance | Post a comment!
WHAT'S NEW? Enliven + Energize!

Well – I've just completed my first livecast and I have to say that it was fun and the technology actually worked. (I consider that a blessing!)
Deborah Kagan – the fabulous Sensual Lifestyle Coach who is co-teaching with me on my upcoming Maui retreat (see below) is the person who was on the livecast with me yesterday and if you missed signing up for the event you can watch the recorded version now!
The title of our talk: Enliven and Energize 2014 – How to Create Real Abundance without Burnout!
Don't miss it – we have a special offer for you towards the end of the class. 🙂
Blessings and love, Sheri Rosenthal
Connect with me: Email | Facebook | LinkedIn | Twitter
---
***EARLY BIRD SPECIAL ENDS FEB 1st!
The Enliven + Energize Woman's Retreat: Maui, Hawaii
March 18-23rd, 2014
Ladies! I would love to have you join me in Maui for this awesome retreat! Our early bird special ends on Feb 1st – so if you want to come NOW is the time to register. If you've been feeling a bit down and dragged out – this retreat will have you recharged, centered, and ready to create magic in your life and business!
The Top 8 Reasons for Not Missing This Event!
1- Delicious, healthy, farm to table food. If being a healthier you is part of your New Year's resolution – this is the place to be. You'll be well nourished, and learn new ways to feed your busy and often over-stressed body!
2- Spa services. That's right – we're including a delicious, muscle melting, Lomi-lomi massage in your retreat package to make sure that you're relaxed, chilled-out, and laid-back – island style.  (Value: $150 USD)
3- Two mini one-on-one sessions. You'll get a powerful 30 minute session with both Deborah + Sheri. We'll make sure that your personal questions are answered, all queries quashed, and if you need some powerful new strategies for your life – we'll make sure you're empowered and ready to go! (Value: $500 USD)
4- Down-time to unwind. There's plenty of time to relax, do nothing or simply watch the clouds float by. You can also journal, take daily yoga classes, indulge in spa services, have time for hanging out with your new girlfriends, walk the land, explore the gardens, draw or catch up on your sleep. (Value: priceless)
5- Rejuvenating beautiful rooms. Each room has been individually designed with unique furnishings and artwork, hand selected from around the world by interior designer Xorin Balbes, author of the book SoulSpace. The intimately designed environment facilitates deep relaxation, inner peace and tranquility.
6- Daily Mojolious Circles. There is nothing like a group of awesome women to support you in whatever process you are going through right now – whether it's in your business or personal life. This is your opportunity to connect more deeply and authentically in a circle where you can be heard, honored, respected, and encouraged to be the juicy woman that you are.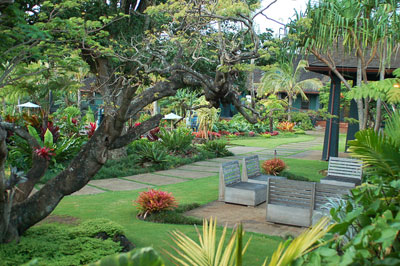 7- Enliven + Energize. Most entrepreneurial women focus almost totally on business meetings to help them up their game. Of course that's all fine and good – but believe us on this one – if your body and mojo has been run into the ground we can assure you that a thousand business events are not going to make it happen for you. Creativity – the feminine juice that your business runs on, is the key to your success!
8- Magic + Miracles. There's something extremely magical that happens when we come together with the intent to uplevel ourselves and our lives. Ideas emerge that inspire and illuminate. Business connections blossom into being. Possibilities reveal themselves. Tears, laughter, and hugs embellish conversations. The combined energies conspire to create something exponentially greater than our individual beings. You'll see.
Register for Maui here today!
---
OUR GUEST ARTICLE
December 21, 2012, How Did This Date Become Identified with "Maya" Prophecy?

Cultural Colonialism: There was Hollywood, who perpetuated the cultural colonialism of Mesoamerican Indigenous Peoples to an extreme with their "Maya" doomsday horrid movies. According to Hollywood, the ancient Maya predicted that the world would end because their calendar ended on 12-21-12. Sheer and utter Nonsense!
Beautiful Hope, A Great Starting Point: There were the New Age writers, who carried beautiful messages of hope for 12-21-12. Yet, their reliance on an ancient "2012 Maya Prophecy" was typically problematic. They rarely, if ever, did their due diligence and comparatively examined Maya texts or decipherment of these texts to claim it was ancient "2012 Maya Prophecy." If they "tapped" into something about a "2012 Maya Prophecy," it was often their subjective personal interpretation—often a great starting point.
The Rational-Intuitive Mesoamerican Scholars: Then there were many Mesoamerican scholars, such as David Stuart and Stephen Houston, who confirmed that no Maya text ever predicted the end of time or the end of the world.
In 1996, Stuart and Houston both believed that Tortuguero Stela 6 with its reference to 12-21-12 was a unique example of Maya Classic-era prophecy. They believed that it was possible that the text on Stela 6, ye-ma or yemal referred to a god descending on 12-21-12. Well, folks went awry with this bit of information.
In 2008, after comparative examinations, both scholars formally recanted their earlier interpretation. They clarified that the text on Stela 6 is likely a dedication to a building associated with it, possibly a Pib Naah (a type of shrine).
So let me say it again, no Maya text ever predicted that the end of the world would come on 12-21-12.
Maya Time as Being Cyclical, Even the Long Count Calendar
David Stuart in The Order of Days does a remarkable job at explaining the cyclical nature of the Maya Long Count Calendar, and addressing many misconceptions concerning ancient Maya culture.
What gets repeated ad nauseam by guides that guide people through Maya sites (ruins) is that the Long Count Calendar began on August 11, 3114 BCE, not so. A couple tour guides I commissioned at Tulum and Becan went so far as to say that the ancient Maya believed that the Creation date was 3114 BCE. The Creation date, no. A Creation date, yes.
August 11, 3114 BCE was a "base date," a starting point of the previous 13 bak'tun cycle. There are 144,000 days in a bak'tun. The full Maya Long Count Calendar actually encompasses nearly seventy-two octillion years from beginning to end.
While the Maya Long Count Calendar, unlike the Round Calendar, (the two calendars, topics for another time) appears to be a purely linear system, it also has a cyclical nature. A Creation date August 11, 3114 BCE was 13.0.0.0.0. The first bak'tun after 13.0.0.0.0 was 1.0.0.0.0; rather than 14.0.0.0.0.
Hence, the bak'tun sequence was not allowed to progress beyond 13; it reverted back to 0ne—its basic cyclical nature.
Maya's Concept of Time and Prophecy
The calendars of the ancient Maya Peoples were intertwined with attempts to understand and divine nature, as well as human fate. Another way to look at it was the ancient Maya soothsayer shamans were excellent statisticians.
Diligently assessing and documenting patterns and probabilities – they mastered marrying the intuitive brain with the mathematical rational diligent mind.
To put it simply, 13 bak'tun 13.0.0.0.0 (Long Count, the 5 represented periods are abbreviated or a shorthand for a "Grand Long Count Calendar") 4 Ahaw 3 K'ank'in (Round Calendar) or December 21, 2012 was a "mathematically predetermined recurrence of the date of ancient Maya Creation," 13.0.0.0.0 (Long Count Calendar) 4 Ahaw 8 Kumk'u (Round Calendar).
The calendars of the ancient Maya Peoples were intertwined with attempts to understand and divine nature, as well as human fate. Another way to look at it was the ancient Maya soothsayer shamans were excellent statisticians.
Blessings & Love, Erika Licon
Join Erika for her special journey designed to tap into the Sacred Energies of Maya Lands, June 1-7th through invigorating activities that will nourish your Mind, Body, + Spirit on a deep soul level. Details + registration here! 
Erika Licón uses her eclectic skills—Mesomamerican Scholar, transformational executive coach, NLP Practitioner, energy healer, holistic healer—to bridge the academic and spiritual realms on the Sacred Site Tours, and provide journeys that awaken and reinvigorate. She has been studying Mesoamerican Indigenous Culture, since 1994 to the present.

In 2007, she began to facilitate her own exciting journeys to the ancient Maya sacred sites. She also returned to graduate school and obtained a Master's Degree focusing on ancient Mesoamerican religious and shamanic ceremonial practices. Particularly, she studied the Aztec1 tonalpohualli calendrical rites, and the ceremonial gendered performances of the elite ancient Maya.
**If you would like to read Erika's entire article with the references to the actual resources you can find it here.
---
~MAGICAL MARCH SOJOURNS~
Mystics, Oracles & Shamans of Ladakh
Ladakh, India
Trip Leader: Lisa Tully
Mar 6-19th, 2014
The Enliven + Energize Women's Retreat
Maui, Hawaii
Trip Leaders: Sheri Rosenthal and Deborah Kagan
March 18-23rd, 2014
A Week of Sacred Renewal
Sedona, AZ
Trip Leader: Susan Gregg
March 29-April 5, 2014
~ENLIGHTENING APRIL TRAVELS~
Dream You 2.0!
Peru
Trip Leaders: Laura Pirie + Luca DiMatteo + Russ Jones + Jorge Luis Delgado
April 22-May 1, 2014
~MARVELOUS MAY EXCURSIONS~
Highlands and Mystical Islands
Scotland
Trip Leaders: Glenn + Cameron Broughton
May 11-18th, 2014
A Women's Journey to Avalon
Sacred Britain
Trip Leaders: Cameron Broughton
May 29-June 6th, 2014
~~~~
Want to see our whole line-up for the upcoming year?
Visit our Trips at a Glance page.
---