TAKE ME TO: Events & Workshops | Featured Article
Our Upcoming Trips at a Glance | Post a comment!
WHAT'S NEW? Another great talent lost…

I was very sad to hear about the passing of Philip Seymour Hoffman. I've always enjoyed him and felt he was an amazing actor. Like a chameleon, the ability he had to transform himself into some of the most bizarre and memorable characters was truly unique.
I often ask myself, how unhappy must a person be to be so tempted to do something they know is going to hurt them or even kill them? I know we all hurt ourselves with our actions to varying degrees – but hopefully with awareness we can do our best to not go down those roads, and if we do, at least have the wherewith-all to ask for help.
Maybe the moral of this story is to encourage us to take a moment and look inside and get real with ourselves so that we make sure we are committed to self-love and self-respect. I'm curious how you feel about this – do post below and let me know!
Blessings and love, Sheri Rosenthal
Connect with me: Email | Facebook | LinkedIn | Twitter
---
EVENTS, JOURNEYS + WEBINARS!
Workshop: Creating Your Dream Life for 2014!
March 8-9th New Orleans, LA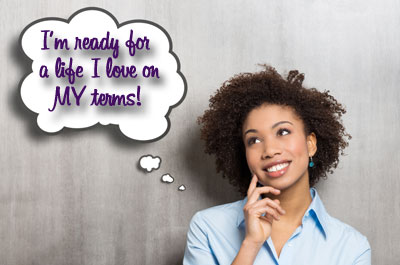 Let's face it – everyone wants to live a good life right? We want the best for ourselves and our family – but often as we travel the path of life we give up our dreams and desires in favor of what we believe others want for us – rather than pursuing what we really have in our heart.
It's easy to get comfortable living life as we know it because it's certain – we know exactly what's expected of us, the direction life is going, what we are going to feel or not feel. Creating our most awesome life can be scary because we're taking a risk – not knowing what the results of our actions will be. We have no idea if our family or partner will agree with the changes we want to make, and we have no idea if we'll lose their love and approval.
So if you ever wake up wondering whose life you're living, feel like you're lacking clarity, find yourself short-tempered, frustrated or unhappy, wish your relationships were more supportive and loving and/or crave freedom from your own life and mind – you've got to join me (Sheri)!
In this two day workshop, we're going to explore what it means to create an amazing life and identify what elements are preventing us from living our best life. And not just our best life – I'm talking about the most audacious life!
---
The Enliven + Energize Woman's Retreat: Maui, Hawaii
March 18-23rd, 2014 – Register now!

Ladies! I would love to have you join me in Maui for this awesome retreat!
If you've been feeling a bit down and dragged out –
this retreat will have you recharged, centered,
and ready to create magic in your life and business!
The Top 8 Reasons for Not Missing This Event!
1- Delicious, healthy, farm to table food. If being a healthier you is part of your New Year's resolution – this is the place to be. You'll be well nourished, and learn new ways to feed your busy and often over-stressed body!
2- Spa services. That's right – we're including a delicious, muscle melting, Lomi-lomi massage in your retreat package to make sure that you're relaxed, chilled-out, and laid-back – island style. (Value: $150 USD)
3- Two mini one-on-one sessions. You'll get a powerful 30 minute session with both Deborah + Sheri. We'll make sure that your personal questions are answered, all queries quashed, and if you need some powerful new strategies for your life – we'll make sure you're empowered and ready to go! (Value: $500 USD)
4- Down-time to unwind. There's plenty of time to relax, do nothing or simply watch the clouds float by. You can also journal, take daily yoga classes, indulge in spa services, have time for hanging out with your new girlfriends, walk the land, explore the gardens, draw or catch up on your sleep. (Value: priceless)
5- Rejuvenating beautiful rooms. Each room has been individually designed with unique furnishings and artwork, hand selected from around the world by interior designer Xorin Balbes, author of the book SoulSpace. The intimately designed environment facilitates deep relaxation, inner peace and tranquility.
6- Daily Mojolious Circles. There is nothing like a group of awesome women to support you in whatever process you are going through right now – whether it's in your business or personal life. This is your opportunity to connect more deeply and authentically in a circle where you can be heard, honored, respected, and encouraged to be the juicy woman that you are.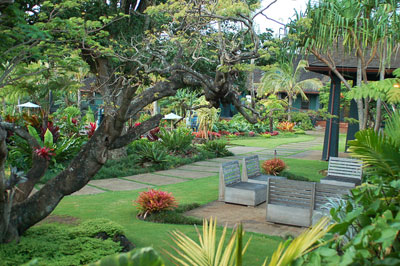 7- Enliven + Energize. Most entrepreneurial women focus almost totally on business meetings to help them up their game. Of course that's all fine and good – but believe us on this one – if your body and mojo has been run into the ground we can assure you that a thousand business events are not going to make it happen for you. Creativity – the feminine juice that your business runs on, is the key to your success!
8- Magic + Miracles. There's something extremely magical that happens when we come together with the intent to uplevel ourselves and our lives. Ideas emerge that inspire and illuminate. Business connections blossom into being. Possibilities reveal themselves. Tears, laughter, and hugs embellish conversations. The combined energies conspire to create something exponentially greater than our individual beings. You'll see.
Register for Maui here today!
---
A POEM ON DEATH
This body is not me.
I am not limited by this body.
I am life without boundaries.
I have never been born,
and I have never died.
Look at the ocean and the sky filled with stars, manifestations from my wondrous true mind.
Since before time, I have been free.
Birth and death are only doors through which we pass, sacred thresholds on our journey.
Birth and death are a game of hide and seek.
So laugh with me,
hold my hand,
let us say good-bye,
say good-bye, to meet again soon.
We meet today.
We will meet again tomorrow.
We will meet at the source every moment.
We meet each other in all forms of life.
~ Thich Nhat Hanh, Chanting and Recitations from Plum Village. Page 188.
---
~MAGICAL MARCH SOJOURNS~
The Enliven + Energize Women's Retreat
Maui, Hawaii
Trip Leaders: Sheri Rosenthal and Deborah Kagan
March 18-23rd, 2014
A Week of Sacred Renewal
Sedona, AZ
Trip Leader: Susan Gregg
March 29-April 5, 2014
~ENLIGHTENING APRIL TRAVELS~
Dream You 2.0!
Peru
Trip Leaders: Laura Pirie + Luca DiMatteo + Russ Jones + Jorge Luis Delgado
April 22-May 1, 2014
~MARVELOUS MAY EXCURSIONS~
Highlands and Mystical Islands
Scotland
Trip Leaders: Glenn + Cameron Broughton
May 11-18th, 2014
A Women's Journey to Avalon
Sacred Britain
Trip Leaders: Cameron Broughton
May 29-June 6th, 2014
~~~~
Want to see our whole line-up for the upcoming year?
Visit our Trips at a Glance page.
---