TAKE ME TO: Events & Workshops | Featured Article
Our Upcoming Trips at a Glance | Post a comment!
WHAT'S NEW?  How Can I Say "Yes!" to This Situation?

Brandt Morgan wrote a great article for this week's newsletter below – don't miss it! Considering he's been dealing with Lyme's disease for years, he's not giving this subject lip-service, this is truly how he lives his life.
Next – some folks have asked me if the upcoming women's Maui retreat was just for gals who have a business and the answer is NO. It's for any gal who wants to Enliven and Energize their life. Also – Deborah will not be joining me on this retreat, so only I will be leading this event 🙂
It's LAST CALL for our upcoming March retreats!
The Enliven + Energize Women's Retreat
Maui, Hawaii
Trip Leader: Sheri Rosenthal
March 18-23rd, 2014
A Week of Sacred Renewal
Sedona, AZ
Trip Leader: Susan Gregg
March 29-April 5, 2014
Blessings and love, Sheri Rosenthal
Connect with me: Email | Facebook | LinkedIn | Twitter
---
EVENTS, JOURNEYS + WEBINARS!
Free Teleclass: Ancient Andean Principles for Modern Living
Register today!
Join us Weds March 5th at 5pm Pacific + 8pm Eastern time…
for a journey through the principles of:
Munay (love), Yachay (wisdom), and Llankay (service).
These principles are brought forward by the Q'ero; decendents of the Incan Sun Child civilization, most well-known as inhabitants of Machu Picchu.
In this heart-centered tele-class you'll:
Learn 4 ways to use Loving Kindess (Munay) to shed limiting beliefs.
Gain 3 tools to engage Wisdom (Yachay) and enhance your connection to Life.
Take away strategies to develop Service (Llankay) to heighten creativity, communication and action in your community.
On this call, Sheri Rosenthal will be interviewing Luca DiMatteo + Laura Pirie so that you have the opportunity to dive into these ancient teachings and gain a deeper understanding of their power and purpose.
---
Workshop: Creating Your Dream Life for 2014!
March 8-9th New Orleans, LA
Registration is NOW!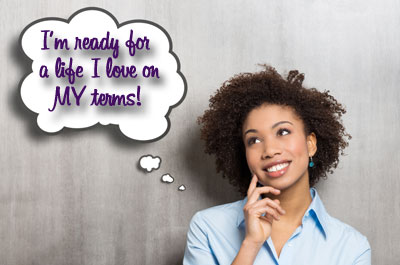 Let's face it – everyone wants to live a good life right? We want the best for ourselves and our family – but often as we travel the path of life we give up our dreams and desires in favor of what we believe others want for us – rather than pursuing what we really have in our heart.
It's easy to get comfortable living life as we know it because it's certain – we know exactly what's expected of us, the direction life is going, what we are going to feel or not feel.
Creating our most awesome life can be scary because we're taking a risk – not knowing what the results of our actions will be. We have no idea if our family or partner will agree with the changes we want to make, and we have no idea if we'll lose their love and approval.
So if you ever wake up wondering whose life you're living, feel like you're lacking clarity, find yourself short-tempered, frustrated or unhappy, wish your relationships were more supportive and loving and/or crave freedom from your own life and mind – you've got to join me (Sheri)!
In this two day workshop, we're going to explore what it means to create an amazing life and identify what elements are preventing us from living our best life. And not just our best life – I'm talking about the most audacious life! Tuition only $350 USD!
Details + registration is NOW!
---
The Enliven + Energize Woman's Retreat: Maui, Hawaii
March 18-23rd, 2014
LAST CALL!
Ladies! I would love to have you join me in Maui for this awesome retreat!
If you've been feeling a bit down and dragged out –
this retreat will have you recharged, centered,
and ready to create magic in your life and business!
Join Sheri Rosenthal for 4 days of delicious spa services, serious mojo + unrestrained vitality.
We'll be focusing on how to uplevel: Our inner vitality (what keeps us energized and alive) + our personal sanctuary (what allows us to deeply relax and recharge in our home) through heart-felt circles, ceremony, experiential exercises, and so much more! If you've been feeling a bit down and dragged out – this retreat will have you recharged, centered, and ready to create magic in your life and business!
What's Included: Five luscious nights at the stunning Lumeria Maui Retreat Center (featured in O magazine). Fifteen delicious meals. Daily group women's circles. A to-die-for Lomi-lomi massage. All transformational teachings & ceremonies. One hour one-on-one session with Sheri. Plus a special goodie bag (yum)! Trip investment: $2995 USD per person double occupancy, all meals.
Register for Maui here today!
---
OUR GUEST ARTICLE
How Can I Say "Yes!" to This Situation?
Have you ever been so overwhelmed by serious problems that you had no idea what to do next? Ever had a to-do list ten miles long? Been in debt with a dwindling bank account? Been embroiled in a family conflict or failing business? Had a serious disease or disability? Been lost in grief over the death of a loved one?
Health, money, work, relationships—whatever your life situation, it can sap your strength and leave you like a deer caught in the headlights, with no idea which way to turn. How do you get out of the mire when you don't even know what your next step is?
We all have challenges. Some are painful and long and difficult, and everyone's circumstances are to be respected. I can't say what your solution or next step is, but I can offer a simple question that may help steer you out of the "stuckness."
In moments of overwhelm, when your mind is running in all directions, stop, take a deep breath, and ask yourself: "How can I say YES! to this situation?"
Do you notice what happens when you ask this question? All of a sudden, you're out of "victim" mode and in your power again. Your whole focus shifts from the problem to the solution.
Just asking the question snaps you into the present moment, where you automatically feel more peaceful and more responsible for your life.
In the present moment, you're "home" again. You're no longer wasting energy in worry or doubt or indecision. In fact, you might even see the problem as a gift being offered to you by life or the Creator—a gift intended to make you stronger, wiser, happier, or more fulfilled.
Asking "How can I say YES! to this situation?" you suddenly shed the small, suffering self and expand into the universe of the real you.
Once you're in that universe—or, more accurately, once you're aware that you are that universe—you have a lot more options. There may be many different things you can do. And you're certain to see them more clearly. Maybe you'll choose to speak out. Maybe you'll choose to change a habit. Maybe you'll choose to take some dramatic action . . . or none at all.
It hardly matters what action you take, because now it will be a choice, not a reaction. And that action will spring from love instead of fear, calm instead of confusion, truth instead of another sad tale in the story of "me." Now, whatever you do will be infused with who you are. And that will make all the difference.
Maybe you'll find that there's nothing you can do. Nothing except release your resistance to "what is." Nothing except accept the situation, at least for the moment. Yet in this state of mind (or no-mind), you may find that doing nothing is everything. Maybe you'll find that even with no outer action, you are open and at peace, and your world magically changes without your lifting a finger.
When you're knowingly who you are, life becomes a very different journey. Without thinking about it, you are suddenly in "right relation" with yourself and your fellow humans. You speak without anger. You act without malice. And you're surprisingly efficient.
Instead of adding fuel to the fire, your very presence helps to put it out. Instead of polluting the environment, you help to clean up the mess. You're happy living from the inside out.
When you say YES! to life, it flows a lot more smoothly. And it's a lot more fun. Try it sometime. Don't be surprised if you have to remind yourself again and again. I know I do—almost every day—but it's worth it.
Blessings + love, Brandt Morgan
If you want to explore saying YES to life more deeply and be in the powerful energy of the wild dolphins – I highly recommend signing up for Brandt's upcoming Blessings of the Wild Dolphins – June 15-20th, 2014.
Brandt Morgan is an internationally known author and teacher whose passion is helping people find their true selves and the vision and courage to live their dreams. His classes, workshops, publications, and personalized coaching and apprenticeship programs combine the wisdom of the heart with common sense and powerful tools from many traditions..

Brandt is a Master Toltec teacher trained by don Miguel Ruiz, author of the bestselling book, The Four Agreements. He is also a certified firewalking instructor and the co-author of four books with Tom Brown, Jr. (The Tracker) on wilderness survival and nature awareness skills. Brandt is also the creator of Vision Walk, a simple meditation process that makes it possible to answer questions and solve problems in just a few minutes by accessing one's own deep inner wisdom.
---
~ENLIGHTENING APRIL TRAVELS~
Dream You 2.0!
Peru
Trip Leaders: Laura Pirie + Luca DiMatteo + Russ Jones + Jorge Luis Delgado
April 22-May 1, 2014
~MARVELOUS MAY EXCURSIONS~
Highlands and Mystical Islands
Scotland
Trip Leaders: Glenn + Cameron Broughton
May 11-18th, 2014
A Women's Journey to Avalon
Sacred Britain
Trip Leaders: Cameron Broughton
May 29-June 6th, 2014
~~~~
Want to see our whole line-up for the upcoming year?
Visit our Trips at a Glance page.
---