TAKE ME TO: Events & Workshops | Featured Article
Our Upcoming Trips at a Glance | Post a comment!
WHAT'S NEW? Upleveling Your Mojo!

Join me for a fun and interactive teleclass on "Three Tools to Uplevel Your Mojo so you can Create Abundance without Burnout."
If you've been feeling a bit down and dragged out, you won't want to miss this call!
On this free teleclass you'll learn:
How to make your home a no-drama zone.
Sheri's top 3 ways to center and ground yourself for success.
How to ban mediocrity + embrace audacity in your daily life.
Register here: www.sherirosenthal.com/energize-enlighten/
Blessings and love, Sheri Rosenthal
Connect with me: Email | Facebook | LinkedIn | Twitter
---
EVENTS, JOURNEYS + WEBINARS!
Workshop: Creating Your Dream Life for 2014!
March 8-9th New Orleans, LA
Registration is NOW!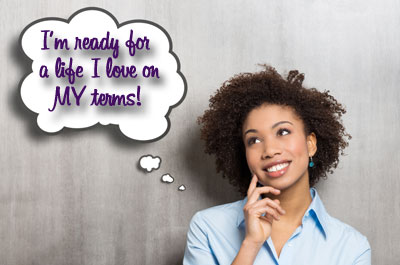 Let's face it – everyone wants to live a good life right? We want the best for ourselves and our family – but often as we travel the path of life we give up our dreams and desires in favor of what we believe others want for us – rather than pursuing what we really have in our heart.
It's easy to get comfortable living life as we know it because it's certain – we know exactly what's expected of us, the direction life is going, what we are going to feel or not feel.
Creating our most awesome life can be scary because we're taking a risk – not knowing what the results of our actions will be. We have no idea if our family or partner will agree with the changes we want to make, and we have no idea if we'll lose their love and approval.
So if you ever wake up wondering whose life you're living, feel like you're lacking clarity, find yourself short-tempered, frustrated or unhappy, wish your relationships were more supportive and loving and/or crave freedom from your own life and mind – you've got to join me (Sheri)!
In this two day workshop, we're going to explore what it means to create an amazing life and identify what elements are preventing us from living our best life. And not just our best life – I'm talking about the most audacious life! Tuition $350 USD.
Details + registration is NOW!
---
The Enliven + Energize Woman's Retreat: Maui, Hawaii
March 18-23rd, 2014
LAST CALL!
Ladies! I would love to have you join me in Maui for this awesome retreat!
If you've been feeling a bit down and dragged out –
this retreat will have you recharged, centered,
and ready to create magic in your life and business!
The Top 8 Reasons for Not Missing This Event!
1- Delicious, healthy, farm to table food. If being a healthier you is part of your New Year's resolution – this is the place to be.
2- Spa services. That's right – we're including a delicious, muscle melting, Lomi-lomi massage in your retreat package. (Value: $150 USD)
3- Two mini one-on-one sessions. You'll get a powerful 30 minute session with both Deborah + Sheri. (Value: $500 USD)
4- Down-time to unwind. There's plenty of time to relax, do nothing or simply watch the clouds float by. (Value: priceless)
5- Rejuvenating beautiful rooms. Each room has been individually designed with unique furnishings and artwork, hand selected from around the world by interior designer Xorin Balbes, author of the book SoulSpace.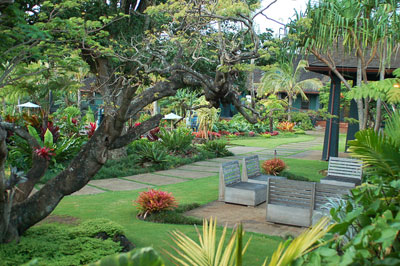 6- Daily Mojolious Circles. There is nothing like a group of awesome women to support you in whatever process you are going through right now – whether it's in your business or personal life.
7- Enliven + Energize. If your body and mojo has been run into the ground we can assure you that it's time to rejuvenate!
8- Magic + Miracles. There's something extremely magical that happens when we come together. The combined energies conspire to create something exponentially greater than our individual beings. You'll see.
Register for Maui here today!
---
OUR GUEST ARTICLE
Feeling loved when you know you are unlovable…
Late one night I was sitting at a gate in Seattle waiting for my flight. A young boy sat a short distance away sobbing.
His parents were very upset and yelling at him. His mother was telling him how selfish and self-centered he was. Periodically the father would angrily add to the discussion. The boy's sister sat and watched smiling smugly. The boy was unable to catch his breath he was crying so hard. Several people moved away obviously uncomfortable about the exchange.
The young boy kept trying to defend himself and his mother continued to tell him how wrong he was. I felt powerless as I watched the drama unfolding before me. I wanted to run over and say to them, "Stop! Don't you realize what you're doing to your son?" The young boy's sobs continued to deepen and his whole body trembled. After a few more futile attempts to communicate his feelings his eyes stopped focusing on his parents, his body was present but you could tell he was no longer listening.
As a young girl I too had cried as I listened to my mother yelling at me about being selfish. I never quite understood what she was talking about. I tried so hard to please her yet I always seemed to fail so miserably. Eventually I stopped crying and became defiant. It was safer to be angry than it was to be sad. Long before that I had stopped feeling lovable. By then I knew there was something inherently wrong with me. How else could I fail to make my mother and everyone else in my life happy?
As I watched that young boy I realized I was witnessing the creation of that part of him that would always feel unlovable. With each word and gesture his parents were reinforcing the beliefs that no matter what he would never do anything right and that he was unlovable. As he retreated further and further into his mind's chatter I could only imagine what decisions he was making, ones that would affect his ability to feel loved, to love others, to be intimate, and to experience freedom, joy, and happiness.
It is in those darkest hours when we feel so alone, when we have to face the end of a relationship or the death of someone dear to us that we need to feel loved and that is often a time we feel most unlovable. Recently I realized a good portion of my life I had been unlovable. I wasn't unlovable because there was something wrong with me. I was unlovable because I had walled myself off from love, no one could love me because I couldn't and wouldn't let love in.
That realization was incredibly freeing for me. There wasn't something wrong with me after all. Feeling unlovable was an accurate description that had nothing to do with me being a valid, worthwhile human being. Feeling unlovable simply meant that I was unable or unwilling to allow myself to feel loved at that moment.
When my flight arrived in Anchorage I saw that little boy struggling to get his parent's bags off the carousel. By now it was well after three in the morning and there was this little boy trying to get mom and dad to love him. Do you remember what it feels like to try to get someone to like you? Have you ever given up part of yourself to try and save a relationship?
As I watched that young boy I realized how I had become unable to feel loved, accept love, or even love myself. Those decisions I had made so long ago had trapped me in a prison – as a young girl I wasn't able to realize that I had an endless well of love within my heart; that no matter what others were saying I could use a gentle inner voice to remind me that I was perfect just the way I was.
Freeing myself from the echoes of all the old wounds was a process of learning to be my own best friend. I learned to listen to myself and make sure all of my internal commentary was nonjudgmental, loving and kind.
Part of me wanted to go over to that little boy, hold him in my arms, and tell him how wonderful he was. I wanted him to know that he was loved and very lovable. I wanted to ask his parents what they wanted to create. I'm sure they loved their son. I'm fairly certain they had no idea how deeply they were hurting him. They simply wanted him to modify his behavior.
Letting go of the past and becoming our own best friend is one of the greatest gifts we can give to ourselves. It is as simple as remembering to look at ourselves in the mirror and saying, "I love you, I accept you and I embrace you. You really are perfect just the way you are." Saying it over and over again until we really believe it.
You are after all perfect just the way you are, you are loveable and you are loved.
Blessings + love, Susan Gregg
If you want to explore loving yourself more deeply and be in the powerful energy of the Sedona vortexes – I highly recommend signing up for Susan's upcoming A Week of Sacred Renewal – March 29-April 5, 2014.
Susan Gregg Ph.D. is the author of nine books including her two most recent are The Encyclopedia of Angels, Spirit Guides and Ascended Masters and The Complete Illustrated Encyclopedia of Magical Plants. Her book Mastering The Toltec Way won the 2004 award for best New Age Book.

In the early 80′s she completed and apprenticeship with Don Miguel Ruiz. Susan lives on the beautiful island of Hawaii and has dedicated her life to helping people creating a life filled with happiness, love and abundance. Susan believes it is our birthright to be happy and she teaches people how to be happy no matter what is happening in their life.
---
~MAGICAL MARCH SOJOURNS~
The Enliven + Energize Women's Retreat
Maui, Hawaii – LAST CALL!!
Trip Leaders: Sheri Rosenthal and Deborah Kagan
March 18-23rd, 2014
A Week of Sacred Renewal
Sedona, AZ – LAST CALL!!
Trip Leader: Susan Gregg
March 29-April 5, 2014
~ENLIGHTENING APRIL TRAVELS~
Dream You 2.0!
Peru
Trip Leaders: Laura Pirie + Luca DiMatteo + Russ Jones + Jorge Luis Delgado
April 22-May 1, 2014
~MARVELOUS MAY EXCURSIONS~
Highlands and Mystical Islands
Scotland
Trip Leaders: Glenn + Cameron Broughton
May 11-18th, 2014
A Women's Journey to Avalon
Sacred Britain
Trip Leaders: Cameron Broughton
May 29-June 6th, 2014
~~~~
Want to see our whole line-up for the upcoming year?
Visit our Trips at a Glance page.
---