TAKE ME TO: Events & Workshops | Featured Article
Our Upcoming Trips at a Glance | Post a comment!
WHAT'S NEW? Great Stories of Triumph!

One of the things I enjoy the most about the Olympics are the many stories of triumph over adversity.
The width and breath of the human spirit is truly amazing and I'm humbled by some of the challenges folks transcend to realize their dreams.
If these kids can accomplish such extraordinary things – what about you? Are you making your dreams come true?
I sure hope so – but if you're not – I'd love to see you in New Orleans for my upcoming workshop (see below).  Or – if you've been dreaming of Peru – I suggest joining Laura + Luca's trip (see below) which is specifically focused on creating a new dream for yourself!
Blessings and love, Sheri Rosenthal
Connect with me: Email | Facebook | LinkedIn | Twitter
Picture of gal jumping: by Michael Baird
---
EVENTS, JOURNEYS + WEBINARS!
Workshop: Creating Your Dream Life for 2014!
March 8-9th New Orleans, LA
Registration is NOW!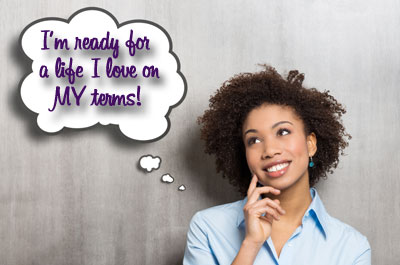 Let's face it – everyone wants to live a good life right? We want the best for ourselves and our family – but often as we travel the path of life we give up our dreams and desires in favor of what we believe others want for us – rather than pursuing what we really have in our heart.
It's easy to get comfortable living life as we know it because it's certain – we know exactly what's expected of us, the direction life is going, what we are going to feel or not feel.
Creating our most awesome life can be scary because we're taking a risk – not knowing what the results of our actions will be. We have no idea if our family or partner will agree with the changes we want to make, and we have no idea if we'll lose their love and approval.
So if you ever wake up wondering whose life you're living, feel like you're lacking clarity, find yourself short-tempered, frustrated or unhappy, wish your relationships were more supportive and loving and/or crave freedom from your own life and mind – you've got to join me (Sheri)!
In this two day workshop, we're going to explore what it means to create an amazing life and identify what elements are preventing us from living our best life. And not just our best life – I'm talking about the most audacious life!
Details + registration is NOW!
---
The Enliven + Energize Woman's Retreat: Maui, Hawaii
March 18-23rd, 2014
LAST CALL!
Ladies! I would love to have you join me in Maui for this awesome retreat!
If you've been feeling a bit down and dragged out –
this retreat will have you recharged, centered,
and ready to create magic in your life and business!
The Top 8 Reasons for Not Missing This Event!
1- Delicious, healthy, farm to table food. If being a healthier you is part of your New Year's resolution – this is the place to be. You'll be well nourished, and learn new ways to feed your busy and often over-stressed body!
2- Spa services. That's right – we're including a delicious, muscle melting, Lomi-lomi massage in your retreat package to make sure that you're relaxed, chilled-out, and laid-back – island style. (Value: $150 USD)
3- Two mini one-on-one sessions. You'll get a powerful 30 minute session with both Deborah + Sheri. We'll make sure that your personal questions are answered, all queries quashed, and if you need some powerful new strategies for your life – we'll make sure you're empowered and ready to go! (Value: $500 USD)
4- Down-time to unwind. There's plenty of time to relax, do nothing or simply watch the clouds float by. You can also journal, take daily yoga classes, indulge in spa services, have time for hanging out with your new girlfriends, walk the land, explore the gardens, draw or catch up on your sleep. (Value: priceless)
5- Rejuvenating beautiful rooms. Each room has been individually designed with unique furnishings and artwork, hand selected from around the world by interior designer Xorin Balbes, author of the book SoulSpace. The intimately designed environment facilitates deep relaxation, inner peace and tranquility.
6- Daily Mojolious Circles. There is nothing like a group of awesome women to support you in whatever process you are going through right now – whether it's in your business or personal life. This is your opportunity to connect more deeply and authentically in a circle where you can be heard, honored, respected, and encouraged to be the juicy woman that you are.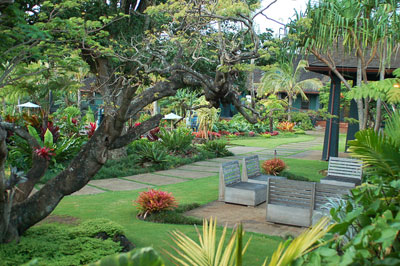 7- Enliven + Energize. Most entrepreneurial women focus almost totally on business meetings to help them up their game. Of course that's all fine and good – but believe us on this one – if your body and mojo has been run into the ground we can assure you that a thousand business events are not going to make it happen for you. Creativity – the feminine juice that your business runs on, is the key to your success!
8- Magic + Miracles. There's something extremely magical that happens when we come together with the intent to uplevel ourselves and our lives. Ideas emerge that inspire and illuminate. Business connections blossom into being. Possibilities reveal themselves. Tears, laughter, and hugs embellish conversations. The combined energies conspire to create something exponentially greater than our individual beings. You'll see.
Register for Maui here today!
---
OUR GUEST ARTICLE
Imagine if…
Have you ever had a day-dreaming moment where you let caution go to the wind and allowed yourself to complete this sentence: "Imagine if…"? Not just that sort-of half way, what's "realistic", timid version of what might be manageable, but the really big, thrill you to the core version of what's possible?
If you answered YES, then we say you've touched your heart's desire!
Let's check-out this dream scenario. Something inspiring catches our imagination: a movie, a business idea, a place, or even a feeling. Then, we wander around in our imagination with this inspiration.
At first, it can be like sticking a toe in the water to test the temperature. Within a few seconds, we really let go and jump in. Our heart soars, our imagination explodes and expands, and we begin to feel the exhilaration of living that dream.
This moment of dreaming excitement creates a visceral experience, complete with a joy-giving, heart-racing sensation in our body!
At some point, perhaps without realizing it, we shift into the second part of the dream scenario. Deep into our full-on experience, our mind catches on to the grandness of the dream and wants to get a piece of the action.
Our mind starts to question what's going on and brings doubt into the picture. We begin to doubt the dream: doubt that we can do it, doubt that it's possible, doubt that ______ (go ahead, fill-in the blank). Before we know it, our "Imagine if…" turns into "I doubt if…!"
The exhilarating dream stretches us beyond our comfort-zone and into the unknown. The unknown is merely a new experience, yet our mind can interpret the unknown as something to be feared. Viola!
We fear and then we doubt. This can be so confusing! How do we distinguish between the unknown of stretching beyond our comfort zone and into our heart's desire and mind-generated doubt?
We each have the perfect tool to help us out of this confusing state: our feeling body. All that's required to use this tool is a couple of examples to help us tune-in to what we already know at our core.
With this attention, we can literally experience (and then discern) the difference between the unknown of heart's desire and the doubt that comes from fear. The next time we are faced with this type of confusing moment, let's see if we can use these acts of awareness to help us out.
Awareness One: Feeling open versus closed.
Stretching into heart's desire expands us: we feel open and light. If we feel expansive, it can be easier to breathe. We stand up straight, and our gaze is forward.
Fear contracts us: we feel small and tight. If we are fearful, it can be hard to catch our breath. We hunch inward, and our gaze can tend downward to our feet.
Awareness Two: Feeling empowered versus helpless.
When dreaming in alignment with our heart's desire we feel empowered. This is true, even if what's ahead of us seems challenging, like climbing Mount Everest. We can feel like we are leaping off the edge of a cliff to fly with wind under our wings.
When dreaming in fear and doubt we feel helpless, perhaps even victimized by the circumstance. In this state, it seems as if there is not enough energy in the world to pull us through what's in front of us. We can feel like we are getting pushed over the edge of a cliff, tumbling into a tiny ball, trying to save our very existence.
Our feeling body is an awesome tool, perfect for discerning between the exciting newness of stretching into our heart's desire and the doubt of fearful thinking.
Give it a try and let us know how it goes for you. We'd love to hear how your body talks to you – and what you discover along the way about making your dreams your reality.
You dreams are waiting for YOU! Are you ready to take yourself there? Take the leap, and imagine if…
Blessings & Love, Luca & Laura
Co-founders of One Community Programs
If you want to explore birthing your dreams and a new you and visit the stunning sacred ruins of Peru (all the lovely pictures above are from Peru) – I highly recommend signing up for Luca + Laura's upcoming DREAM YOU 2.0 PERU – April 22–May 1, 2014. (Jorge Delgado will be your Peruvian guide and he is not to be missed!)
For over 25 years Laura Pirie has drawn from extensive training in Environmental Design & Awareness, Elemental & Energy Healing, and Indigenous Traditions to work with individuals, groups and communities. She shares energy awareness, movement, healing and insight with those on a path to creating lives built from their innate wisdom, passion & purpose.

Luca DiMatteo has studied healing traditions for over 25 years, and for the past 9 years has been in leadership roles on retreats to Italy, Ireland, Peru, England and Mexico. Luca uses his keen ability to "See" that which is not visible, his nurturing, compassionate nature, sense of humor, and his gifts as a healer to support others on their path of discovery.
---
~MAGICAL MARCH SOJOURNS~
The Enliven + Energize Women's Retreat
Maui, Hawaii
Trip Leaders: Sheri Rosenthal and Deborah Kagan
March 18-23rd, 2014
A Week of Sacred Renewal
Sedona, AZ
Trip Leader: Susan Gregg
March 29-April 5, 2014
~ENLIGHTENING APRIL TRAVELS~
Dream You 2.0!
Peru
Trip Leaders: Laura Pirie + Luca DiMatteo + Russ Jones + Jorge Luis Delgado
April 22-May 1, 2014
~MARVELOUS MAY EXCURSIONS~
Highlands and Mystical Islands
Scotland
Trip Leaders: Glenn + Cameron Broughton
May 11-18th, 2014
A Women's Journey to Avalon
Sacred Britain
Trip Leaders: Cameron Broughton
May 29-June 6th, 2014
~~~~
Want to see our whole line-up for the upcoming year?
Visit our Trips at a Glance page.
---